Why Choose Sendagaya – Reason 3
Student Support by Multinational Staff
From pre-enrollment to graduation, we provide a variety of support for language, daily life, health, career paths so that you can have a safe school life as a foreign student in Japan.
POINT
Careful Support for Each Student in Multiple Languages
Sendagaya Group offers support in English, Chinese, Vietnamese, Thai, Russian, Korean, Indonesian, Arabic, Portuguese, and Spanish. Our multiple-language support is available not only when the student is feeling sick, but also for consultations on life issues and higher education admissions. Sendagaya Group's student support starts by listening to you thoroughly.
Services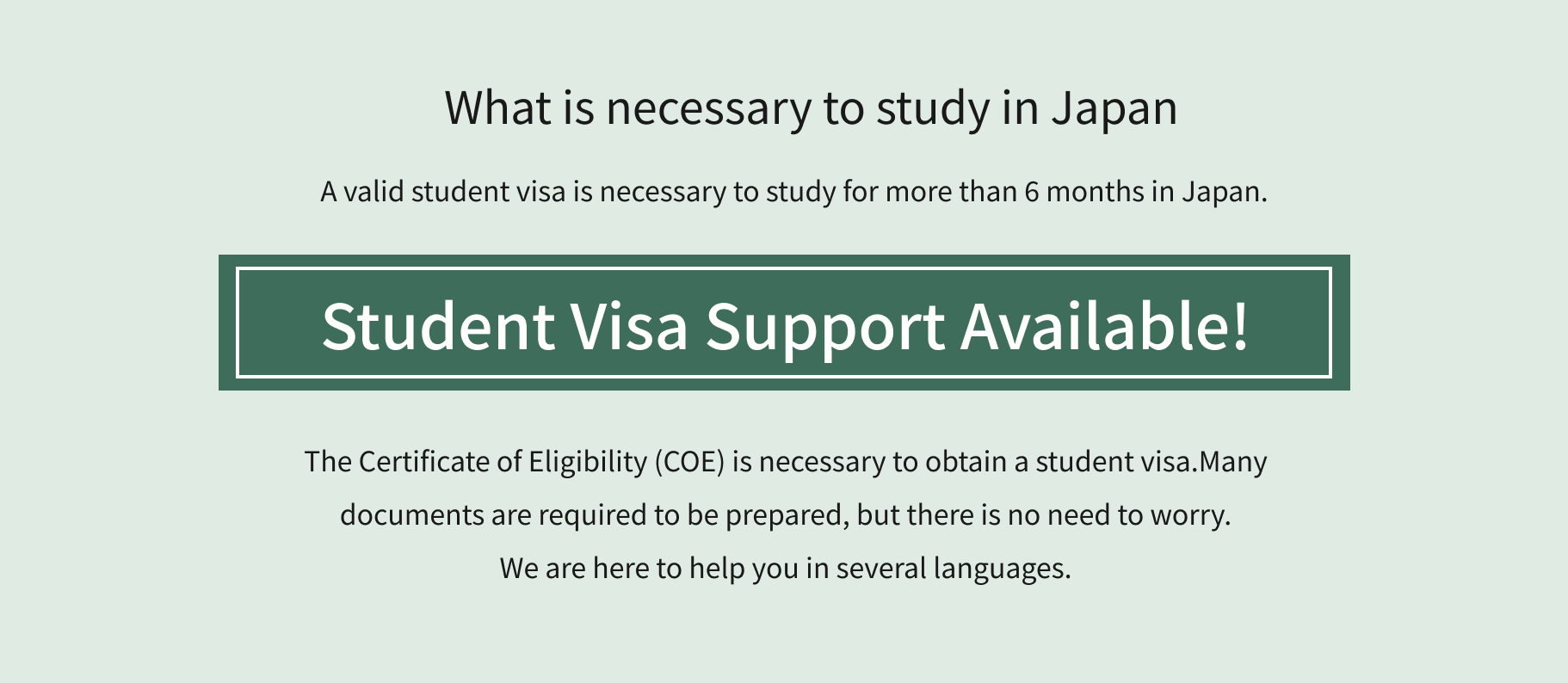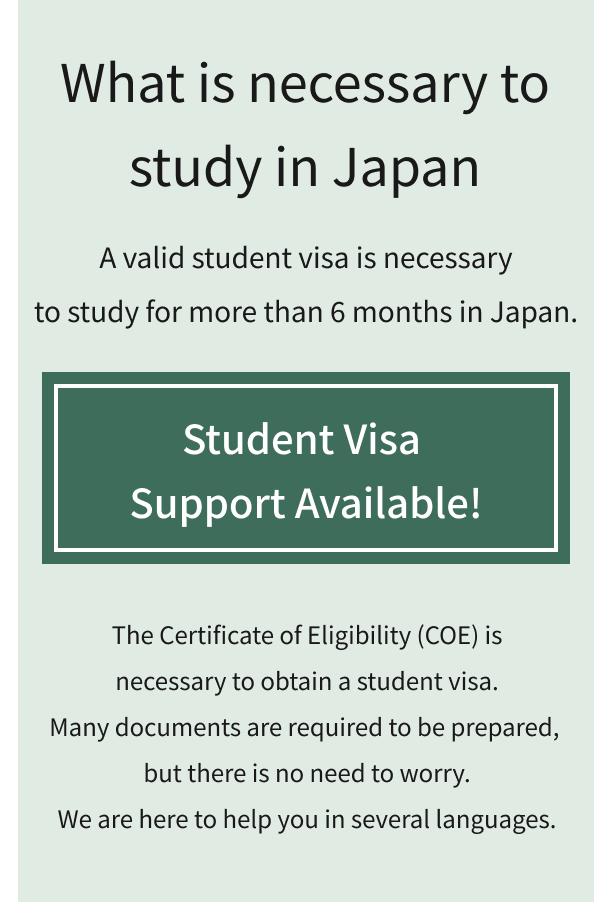 Before Admission

Inquiry
Many of our staff have experience studying abroad and are available to offer friendly advice from a student's perspective. Feel free to contact us through the inquiry form.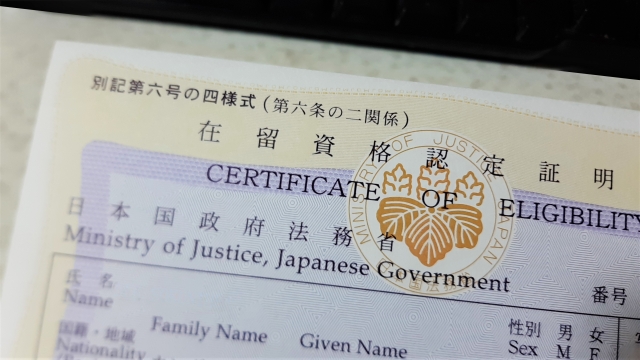 Certificate of Eligibility Application
We will explain step-by-step the documents and the application process necessary to get a visa. The tuition fees should be paid after the Certificate of Eligibility (COE) has been issued. After that, we will send you the Certificate of Eligibility (COE). Please take your passport and other necessary documents to the Embassy/Consulate in your country to acquire the visa.



Find a Place to Stay
In order to enjoy your student life to the fullest, it is very important to live in a place where you can feel safe. That is why Sendagaya has prepared many rooms for students. However, due to the high number of applicants, we recommend making reservations as early as possible.

Airport Pick-Up Service
For those staying in the schools' dormitories, we have a pick-up service from Narita International Airport. We also offer support for address registration procedures at the city office.
While a Student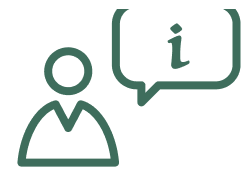 Orientation Session on Life in Japan
We offer you an orientation to explain what you need to be aware of when starting your life in Japan, as well as the legal and cultural differences.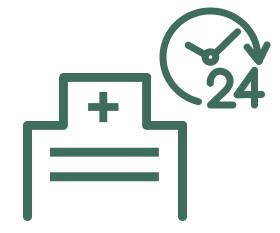 Emergency Contact 24/7
24-hour emergency contact is available in case of sudden illness, injury, and accident.
Even if it is your first time living in a foreign country, there is no need to worry.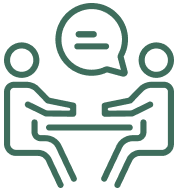 Consultations on Higher Education Admission/Daily Life Issues
The teachers in charge and staff from the Student Office are here to offer consultation support for any concerns you may have about higher education admission or daily life. Even if expressing themselves in Japanese is difficult, students can talk at ease with our multilingual staff.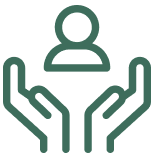 Support for Higher Education Admission
We will assist you in deciding which schools to apply to, preparing documents for application, and checking the translated documents.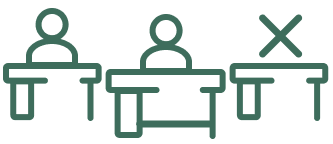 Attendance Rate Management
In order to study under a student visa, the attendance rate is extremely important. Sendagaya Group uses ICT technology to strictly check on the students' attendance rate. Students can also check their own attendance rate in real time through their mobile phones or computers.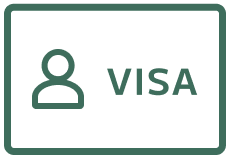 Visa Extension
Our highly experienced staff offers support to prepare the documents necessary for the visa extension application.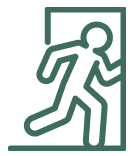 Safety Measurements/Disaster Drills
Japan is a country of many natural disasters. Sendagaya Group regularly conducts drills to prepare for the occurrence of a disaster for everyone's safety.
・The representative chosen for each classroom is in charge of guiding students in case of a disaster.
・A "disaster code" is used so that even those who do not understand Japanese can grasp the occurrence of a disaster
・Through an agreement with Tokyo Shinjuku Ward office, the school has been authorized to use the "Temporary Emergency Facilities to Citizens Unable to Return Home Due to Disasters".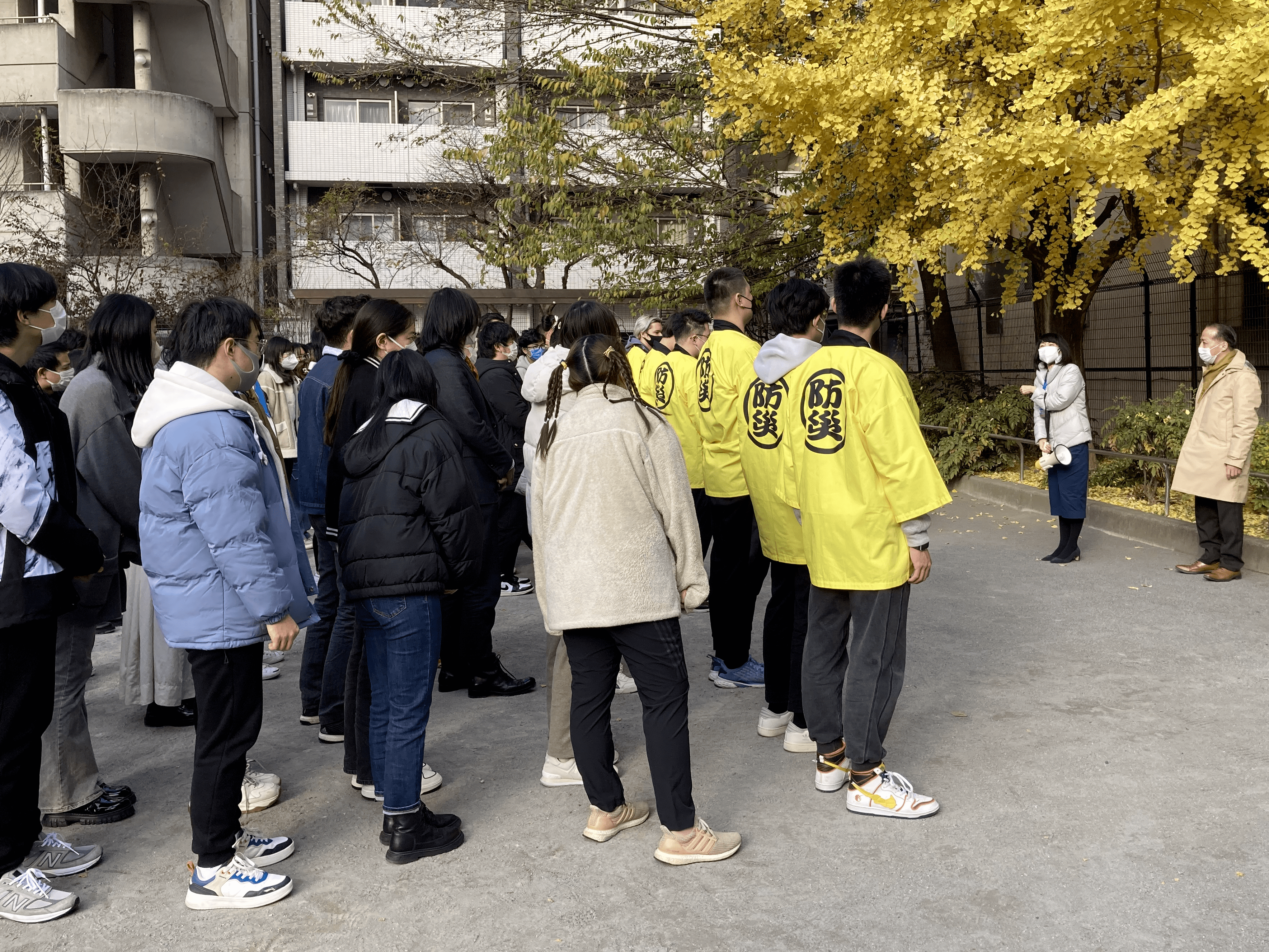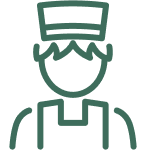 Part-time Jobs
Students can be granted permission to work part-time jobs by submitting the "Application for Permission to Engage in Activities Other Than Permitted Under the Status of Residence" to Immigration at the airport upon arrival. With this permission, students are allowed to work 28 hours per week. However, the types of part-time jobs that international students can engage in are limited. For more details, please consult with the school.
After Graduating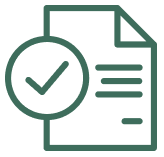 Certificates for Visa Renewal
We can issue the documents necessary for your visa renewal.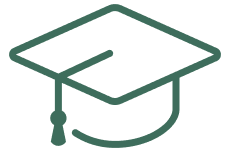 Job Hunting Support
We offer job-hunting support even after graduation.
Reasons to Choose Sendagaya
3
Student Support by Multinational Staff
5
Scholarships
(coming soon)
6
Connections to Other Educational Institutions
(coming soon)
7
Outside Evaluations
(coming soon)
© 2023 Sendagaya Japanese Institute Group
Tel: +81-3-5337-7001 Fax: 03-5332-6696
Weekdays 8:30am~5:30pm (Japan time)

Sendagaya Japanese Institute Group
---
Courses
Why Choose Sendagaya
Student Life
Admissions
About Sendagaya Group
Tel:+81-3-5337-7001
FAX:03-5332-6696
Weekday 8:30am~5:30pm (Japan time)
© 2023 Sendagaya Japanese Institute Group